Your Image says a lot about you.What you wear tells others "I'm confident ","I'm successful "and even I'm happy with WHO I AM.
•Are you struggling each day with "I've got nothing to wear"?
•Do you feel that your Image might be affecting your career?
•Are you afraid to wear colors?
•Do you want to stand out in a crowd?
•Are you struggling with your body
shape and want to know how you look slimmer,full or maybe taller?
•Do you wanna look Good and feel Good?
THE STYLE GUIDE HANDBOOK BY ABIR ACHKAR will introduce you to the style and Image secrets each woman must know.
●you will be introduced to face shapes and which accessories suit your face shape.
●you will learn your Body shape and how to dress accordingly. (The secrets on how you Accentuate your assets & hide your flaws)
●you will learn your true colors,and why some colors make us glow while others wash us out.
●What kind of clothes you should avoid .
●you will have the ability to FEEL CONFIDENT about your Image with people.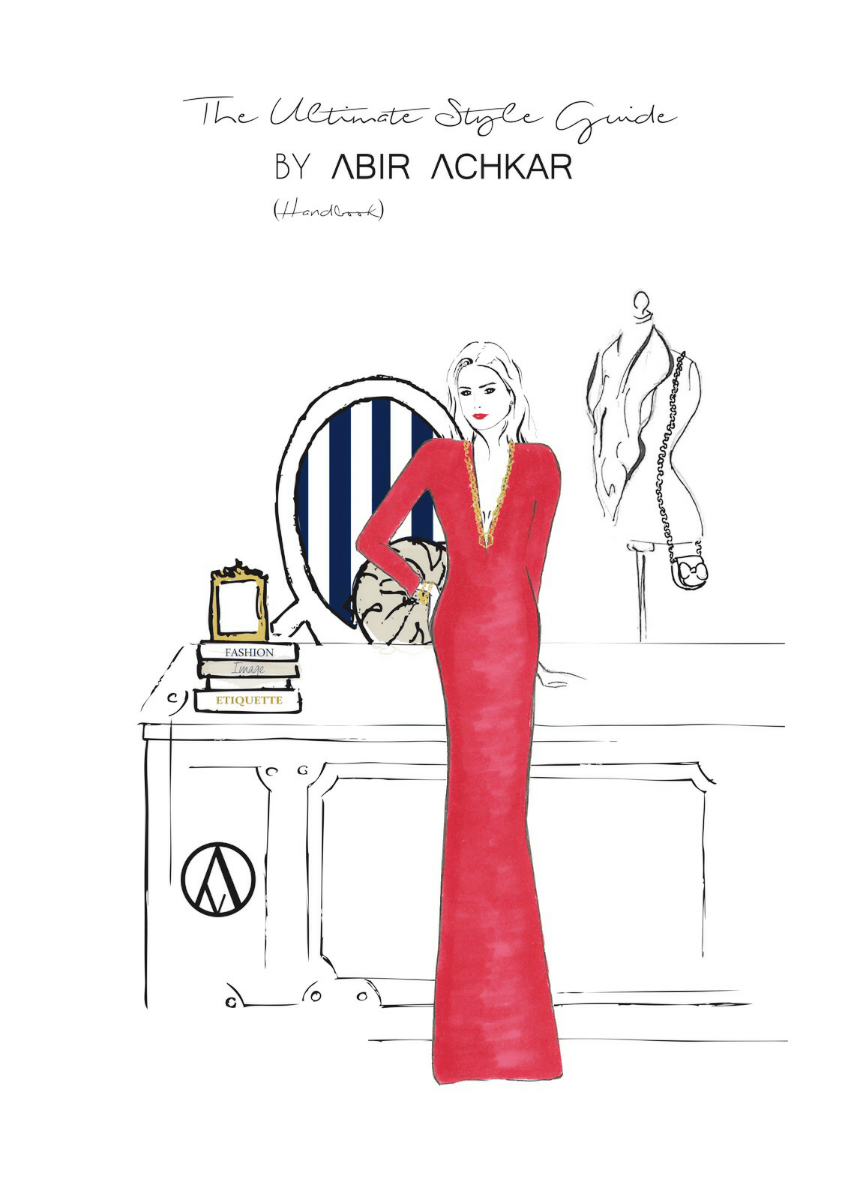 The Complete Guide to Dressing for YOUR Body Type hair and skin tone
Get Your Style Guide Handbook on PDF in Arabic and English Only for 29 $
SEVENTEEN FABULOUS STEPS TO A BETTER YOU!